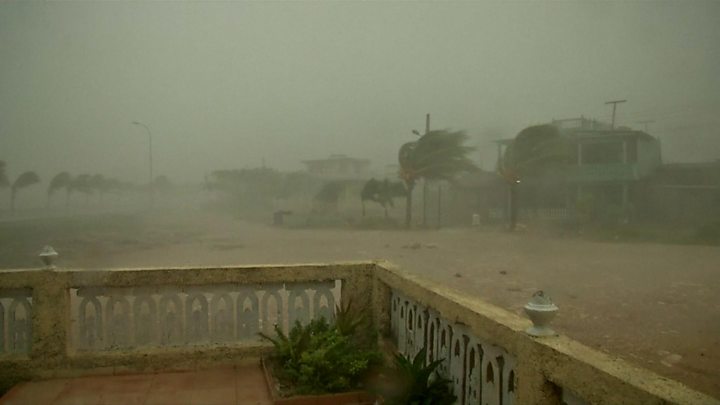 Hurricane Irma is lashing Cuba with strong winds and heavy rain after devastating several Caribbean islands.
The hurricane made landfall on the Camaguey Archipelago, in Cuba's north-east, as a category five storm.
But the Bahamas have largely been spared after Irma changed track.
In Florida, 5.6 million people, or 25% of the US state's population, have been told to leave as the storm approaches. At least 20 people are known to have died so far across the Caribbean.
Irma hit the Sabana-Camaguey Archipelago late on Friday, threatening nearby coastal towns and villages.
It was the first category five hurricane to hit Cuba in decades. It weakened to category four by Saturday morning but is expected to strengthen again as it approaches Florida.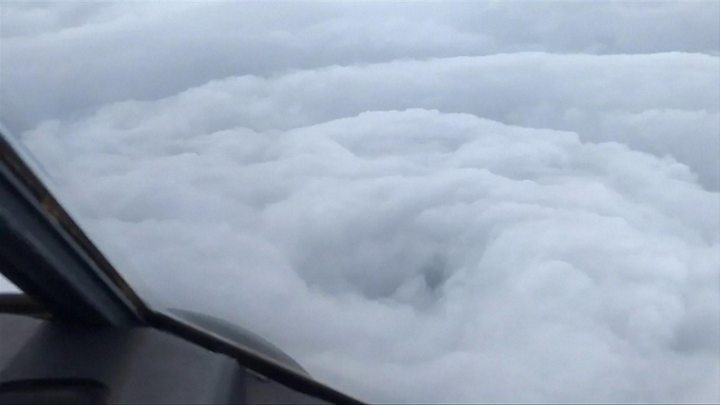 At 12:00 GMT, Irma had maximum sustained winds of 209km/h (130mph), the National Hurricane Center in the US said.
It has brought vast amounts of rainfall to parts of Cuba, with extensive flooding reported in the fishing village of Caibarien.
Power lines have been brought down in several parts of the central province of Camaguey, and communication is becoming increasingly difficult with towns in more remote areas, the BBC's Will Grant in Havana reports.
Thousands of people have been evacuated but many others stayed to ride out the storm.
Cuban officials reported "significant damage", without giving further details, but said there were no confirmed casualties yet, AFP news agency reported.
Earlier, people tried to secure their roofs and move belongings from low-lying coastal areas to higher ground.
"There are really strong gusts of wind. It is pouring off and on, and the lights are out," Anaida Gonzalez, a retired nurse in the Camaguey province, told Reuters.
About 50,000 tourists are fleeing or have fled Cuba, with resorts on the north coast now empty, the news agency reports.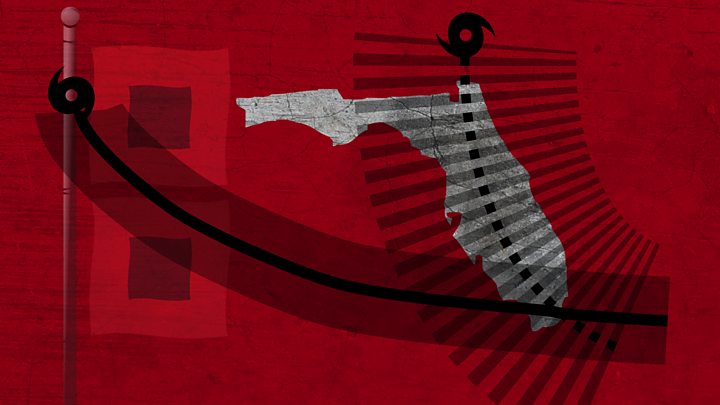 Irma is expected to hit Florida on Sunday.
Brock Long, the head of the US federal emergency agency, warned that Irma would "devastate" either Florida or neighbouring states.
He said that parts of Florida would be without power for days.
"The entire south-eastern United States better wake up and pay attention," he added.
Florida Governor Rick Scott said all Floridians should be prepared for possible evacuation, and issued a stark warning to those in threatened areas.
"We are running out of time. If you are in an evacuation zone, you need to go now," he told reporters.
"Remember, we can rebuild your home, we can't rebuild your life."
Which other areas have already been hit?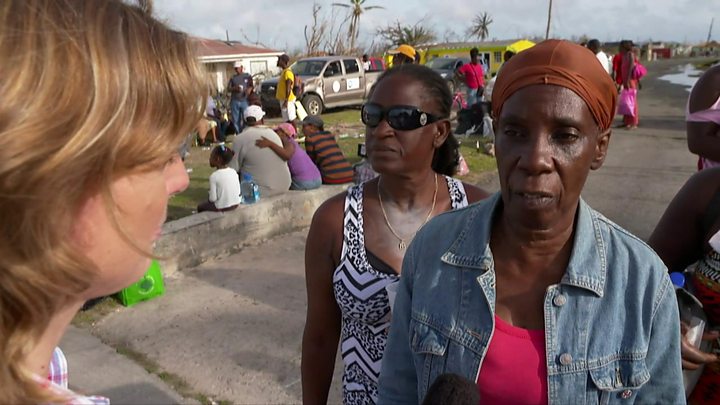 St Martin and St Barthelemy: Six out of 10 homes on St Martin, an island shared between France and the Netherlands, now uninhabitable, French officials say. They said nine people had died and seven were missing in the French territories, while two are known to have died in Dutch Sint Maarten
Turks and Caicos Islands: Widespread damage, although extent unclear
Barbuda: The small island is said to be "barely habitable", with 95% of the buildings damaged. Antigua and Barbuda Prime Minister Gaston Browne estimates reconstruction will cost $100m (£80m). One death has been confirmed
Anguilla: Extensive damage with one person confirmed dead
Puerto Rico: More than 6,000 residents of the US territory are in shelters and many more without power. At least three people have died
British Virgin Islands: Widespread damage reported
US Virgin Islands: Damage to infrastructure was said to be widespread, with four deaths confirmed
Haiti and the Dominican Republic: Both battered by the storm, but neither had as much damage as initially feared
Are there more hurricanes to come?
Another storm, Jose, further out in the Atlantic behind Irma, is now a category four hurricane, with winds of up to 240km/h (150mph).
It is following a similar path to Irma and already hampering relief efforts in some of the worst affected areas.
Residents of Barbuda, where 95% of buildings have been destroyed by Irma, have now left the island as Jose approaches.
Hurricane Katia, in the Gulf of Mexico, a category one storm with winds of up to 75mph, made landfall on the Mexican Gulf coast in the state of Veracruz late on Friday.
The storm is expected to weaken rapidly in the coming hours.
---
Are you in the region? Are you a holidaymaker unable to get a flight home or a resident who has been preparing for Hurricane Irma? If it is safe for you to do so, share your experiences by emailing haveyoursay@bbc.co.uk.
Please include a contact number if you are willing to speak to a BBC journalist. You can also contact us in the following ways: